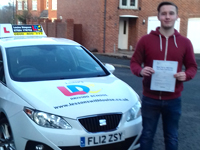 Josh Bromley
Passed with 2 minors
Louise is a fantastic instructor, who is very supportive whilst learning to drive. She makes lessons relaxed while also providing clear and conscientious instructions. Her lessons are enjoyable and informative and learner development is well balanced. I'd recommend her to all levels of learner driver and wish her all the best.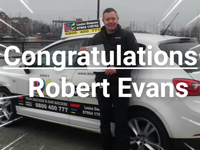 Robert Evans
Passed!
Fantastic instructor, very patient, professional, willing to go the extra mile. So glad I chose Louise from LDC as my instructor, would be happy to recommend to anyone. Excellent supportive LDC workshop materials.